Interpreting Anime
by Christopher Bolton
About the Author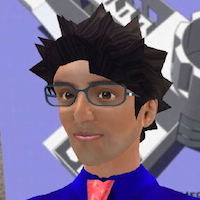 I am a professor of comparative and Japanese literature at Williams College, and have been writing about anime for more than fifteen years. I have also co-edited several volumes of anime criticism from the University of Minnesota Press, including Robot Ghosts and Wired Dreams (2007), one of the first academic anthologies to give substantial attention to anime, and the first ten annual volumes of Mechademia (2006-2015), a series that has helped shape anime and manga studies in the West. I have tried to use this experience to show readers of Interpreting Anime a wide range of critical approaches, and give them a perspective on the interesting ways that anime criticism has changed and developed over time.
I have also been teaching anime in my Japanese literature and film courses for twenty years now, first at the University of California, Riverside, and now at Williams. I have learned a lot from these classes as well as from my students, and Interpreting Anime is designed to work well in the classroom.
Please see my Home Page for more about me and my work, and for information about how to contact me if you have comments on the book or this site.